www.croatianbiotech.com Review:
Croatian Biotech Database
- Search the Croatian Biotech Database and identify potential partners in the Croatian Biotech, Pharma and Medtech industry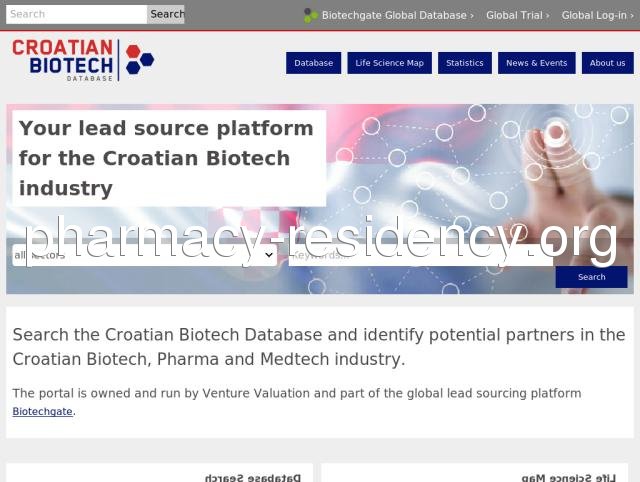 ---
Country: 5.148.183.11, Europe, CH
City: 8.1551 , Switzerland
Carlos A. Pena - My favorite cologne

Hi there, Since I bought this cologne back in 1997, I felt in love with it, I had tried many colognes, mostly Versace but none like bluejeans, Black jeans is great too but Blue jeans is unique, for all seasons!!!!
ymcmb08 - Wellll......

I have used this product about a total of six times throughout the years. This most recent time I had the worst experience. And there was actually no difference, it didn't straighten my hair at all this time. Called the makers they wouldn't refund my money even though I lost a substancial amount of hair and my hair wasn't straighter at all. *I will say though alot of my hair falls out all the time anyways. I'm not gonna let my most recent attempt with this product bias my opinion I am going to focus on my OVERALL experience with this product. My honest review:
Jeep Girl - Tough as nails in the right application!

I purchased this Gorilla Glue to see if I could salvage a resin molded rocking horse decoration, about 10 inches tall, but heavy in weight. I've tried many other products, including super glues and super gels, to glue the resin horses leg back to the rocker bottom to no avail until I tried this product. The horses legs wanted to pull toward each other and it took some force to keep them anchored to the rocker bottom, where they original were spaced. My biggest challange was finding something to wedge between the front two legs to set the right spacing for the glue to dry in place. I was concerned that even if the glue dried, would it be strong enough to be secure when I removed the wedge holding the legs in place. I followed the directions on the bottle, moistening the pieces to be glued, waited the 4 hours, and it turned out perfect, very sturdy! I've also tried this product on a ceramic tea cup and is worked very well, and on wood is works probably the best. I had some miniature wooden cars where the roof broke off, on so I wet the wood down really good, applied the glue, watched the foam expand, checked the setting every 20 minutes and wiped any extra foam off, after the four hours dry time, it was as good as new. I've tried using this glue on plastic products but haven't had any luck with that. I've had some childrens' toys break with plastic and rubber surfaces and the glue doesn't seem to want to stick or set. The foaming is kind of a pain, and you might want to monitor that on your project, but if it works well that's something I'm willing to overlook. I was pleased that there is no odor at all using this glue, even when first applied. Overall, this glue works really well on most surfaces, and will be a good alternative when other glues don't perform. I don't think there's any one product that does job exceptionally.